One of the most widely loved style of photography is flatlay, usually for Product Photography. Though it looks simple, just spread some things on a flat surface and click! There are some key factors that have to kept in mind to ensure that the pictures come out to be pleasing to the viewer's eye. So, lets see what you need to know to get those perfect flatlay shots.


1. Choosing a background
There was a time when I used to think I need to buy expensive backdrops, vintage wooden tables for my shots but then by experimenting you can DIY almost all kinds of flatlay backdrops and flatlay backgrounds. Because the frame in the picture is quite small, you can use the things you might have lying around in your house in a very creative manner. Here are some examples:
2. Create a Mood
Identify the theme of your photo, whether its travel, beauty or lifestyle. According to theme find little props to accommodate in the frame along with the main subject you have. Here are some flatlay props which come in handy for different moods:
Travel –
Map
Magnifying glass
Some tan sling bag
Watch (works with every theme!)
Beach Hat
Passport
Lifestyle –
Everyday casual shoes(clean duh)
Leafs
Magazines
Watch
Flowers
Perfumes
Beauty –
Lipsticks
Earrings
Foundation
Pastel Sheets
Clutch
Food – 
Spoons, plates and forks
Random spices
Cutting boards
Napkins
Here are some references: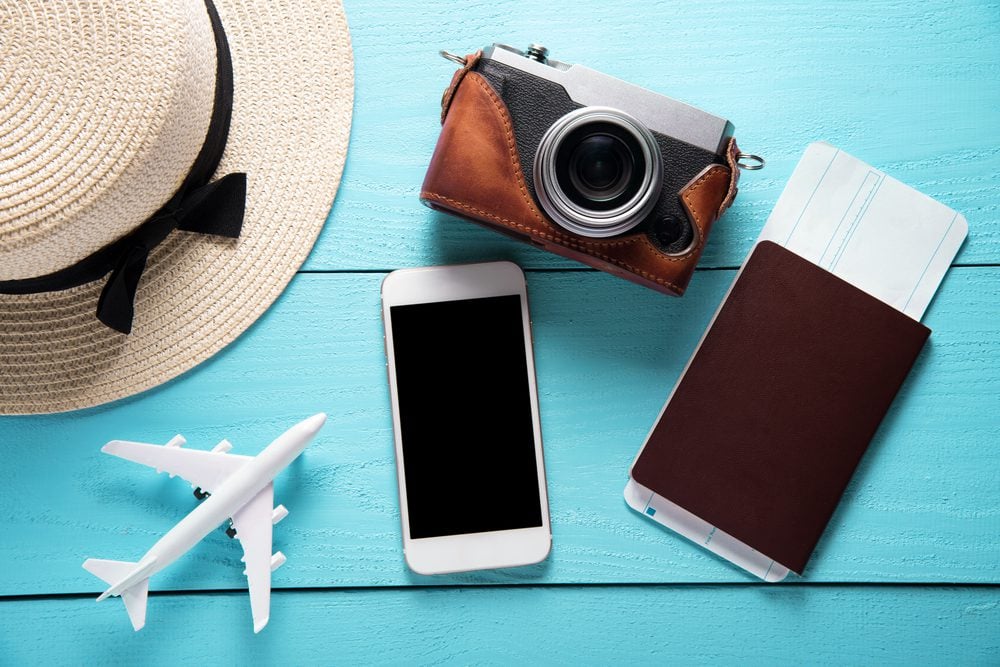 3. Choosing Your Light Source
Light sources can be Natural or Artificial. They both have their pros and cons.  Though you have little control over natural light, it can still give you really soft looking light when you shoot at the right time of the day. Its pretty useful when you're on a strict budget. Window light is the best for soft lighting in most flatlays, which can also be achieved by shooting your flatlays in shade or on an overcast day. Always make sure to not shoot in direct sunlight as it will create hard shadows which we don't want. Artificial light like a lamp or studio gives you the ultimate control over your highlights and shadows. Though you'll need some expertise to use them to their best capabilities and ofcourse, some extra money to invest in them. Here are some shots taken in natural light:
4. Placement is the key
Objects have to be placed and sorted in some order at all times. It can be either bases on their color, size or relevance to the theme. I recommend to experimenting organizing and have shots of each so that you have a variety of pictures to finally choose from. Fill up the frame but also don't clutter it so much that the props collide with each other to master the flatlay art.
If there are small objects that might roll away while you are placing the items, stick them on their place using two sided tape or a bit of clay behind them.
There are some of works where I shot flatlay pictures, have a look and make your own flatlay ideas out of it! Xiaomi Redmi 4A , Tom Tailor India, Jewellery Flatlay
Let's connect on Facebook, Twitter and Instagram.
Subscribe to never miss a post!