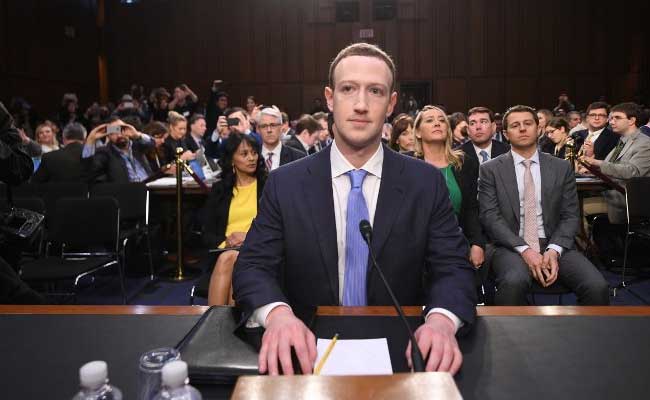 After Facebook CEO Mark Zuckerberg's testimony to the US Congress, the company shared a blog post which explains the different ways in which Facebook tracks users on other websites and apps. Although the tracking abilities of Facebook were known beforehand, this is the first time that the company revealed that there are lots of different methods it uses to track users, even when they're not logged into Facebook.
The blog post highlights the four key tools that Facebook makes use of to track you with even when you're visiting other websites. The first one is when you log in to a website using Facebook. We all have done that right? Who wants to fill up a form when there's a quicker way of just logging in to the Facebook account. Little did we know that while saving some time, we are giving away our privacy.
The 'Like' and 'Share' buttons on an app or site also give Facebook information about you. Facebook also offers ads and analytics tools to websites and apps, and even in these cases, Facebook can track you in the cases where it offers ads and analytic tools to websites and apps. As Facebook noted, "when you visit a site or app that uses our services, we receive information even if you're logged out or don't have a Facebook account."
The post also gives us a look at the type of data that Facebook is able to collect when you visit a website or launch an app that uses one of its services. To start with, your IP address, browser, and operating system are all shared with Facebook.
Facebook is not the only one that is tracking its users. Facebook pointed out, that when you visit most sites, your data is actually being mined by several companies, every time.
After Facebook has your data, how is it used? Facebook's post says that it's used to provide Facebook's services, for example, the social plugins, or ads – and also to improve security on Facebook, and improving its products and services. The post also lays emphasis on the fact that Facebook doesn't sell people's data and that there are user controls that can let you opt out of such targeting advertising on or off Facebook.
Subscribe to never miss a post!
Let's get connected, shall we?
Twitter : @GarimaBhaskar
Instagram : @garimashares
Facebook :  GarimaShares Photography